I just wanted to create a simple list of the best prototyping tools available online.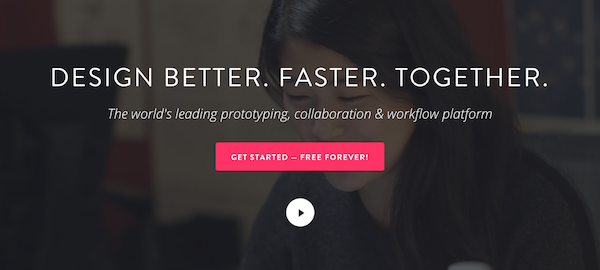 Free/mo. 1 PROTOTYPE
$15/mo. 3 PROTOTYPES
$25/mo. UNLIMITED PROTOTYPES
$99/mo. UNLIMITED PROTOTYPES. UP TO 5 TEAM MEMBERS
Advanced animations and transitions

Easily create lifelike interactions by adding customisable "hotspots" to your design files that link your screens together realistically.

Cross platform support

Showcase your ideas in any resolution. InVision supports all major mobile, desktop, and wearable screen sizes.

Crystal-clear project assignments

Introducing an improved Workflow: powerful, design-driven project management from InVision.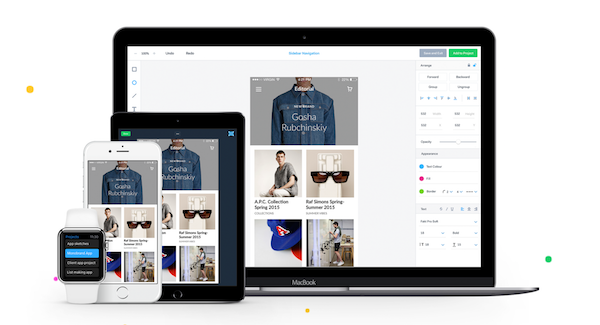 FREE – No time limits, Unlimited Projects, Commenting on your first 3 projects
PRO – $ 15 Per month, Unlimited Projects, Unlimited Comments, Download offline prototypes as ZIP/PDF and Android, Password protect prototypes, Remove Marvel branding
PLUS – $ 19 Per month, Everything on Pro + Download prototypes on your iOS device for offline presentations
TEAM – $ 70 Per month, for 5 users Everything on Pro and Plus for your team members + Organize users into teams
Design
Create screens directly in Marvel or add your images from Sketch or Photoshop. You can even sync designs from your cloud storage!

Prototyping tools

Our simple editor allows you to link all your designs together in a jiffy, then add gestures and transitions to make your prototype feel just like a real app or website.

Collaborate

We've made it ridiculously easy to share your projects and get real-time feedback on your designs. Clients and colleagues can comment directly on each screen or drop annotations.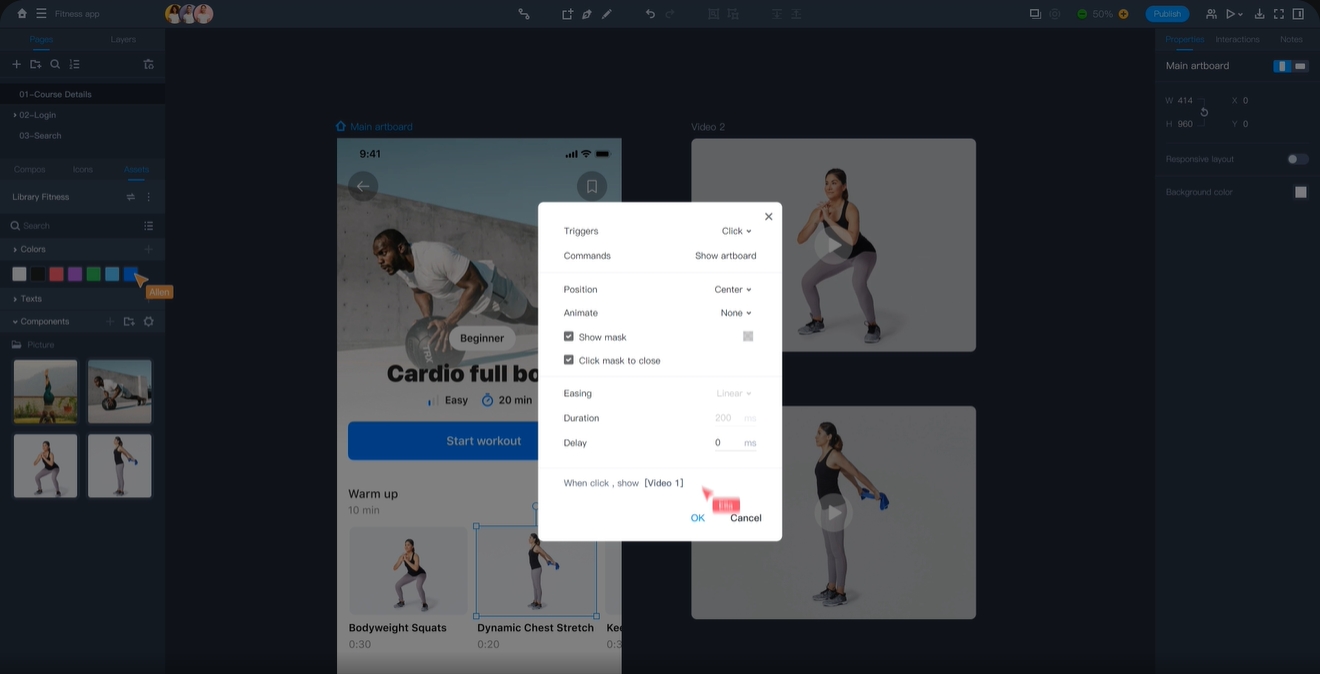 Free/mo 3 prototypes 10 pages per prototype
$12.95/mo Unlimited pages and prototypes; Unlimited revision history
*Customized plan
Full-featured Mockplus RP makes it easy for users to create wireframes, mockups and even detailed prototypes. All design fidelities are covered. With simple drag and drop, you can create from sketches, diagrams, wireframes to hi-fi prototypes, and test your design ideas early on in one place. Besides, online real-time collaboration helps team sync prototypes for instant review, commenting and developer handoff, anytime and anywhere.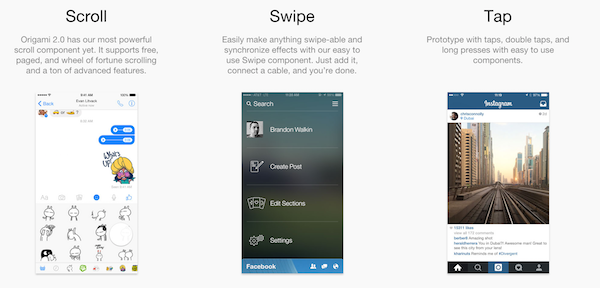 Free tool
Origami is a free prototyping tool for designing modern user interfaces. Quickly put together a prototype, run it on your iPhone or iPad, iterate on it, and export code snippets your engineers can use. We created Origami to help us design and build many of our products at Facebook, including Instagram, Paper, Messenger, Slingshot, Rooms, and Groups. We're excited to see what people make with it.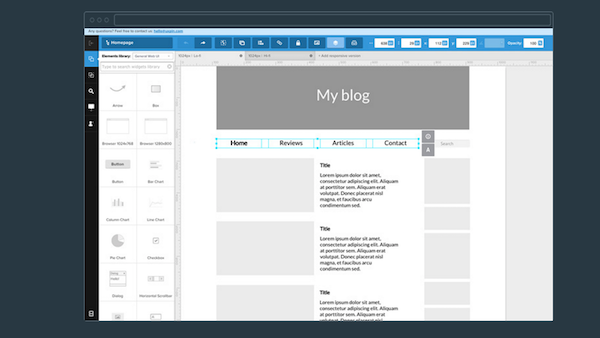 BASIC: $19 per user / month
PRO: $29 per user / month
PRO+: $49 per user / month
Speedy wireframing. Seamless transition from wireframes to mockups & prototypes. Fully collaborative across the entire UX design process. Add user triggers & actions to any design built in UXPin or imported from Sketch, Photoshop or other popular wireframing and prototyping tools.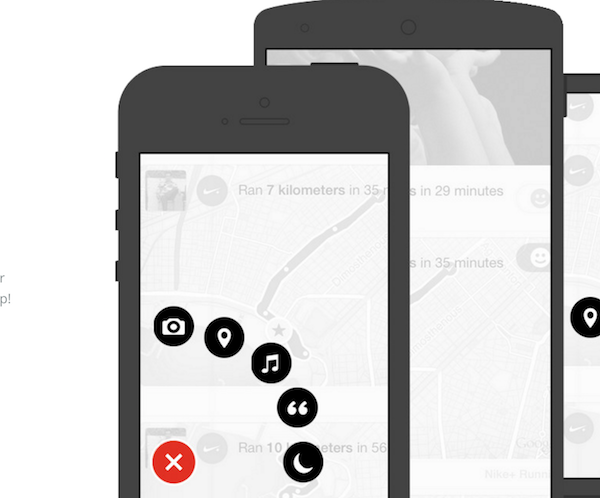 Freelancer: $24 / month – 1 user, 5 active projects, unlimited reviewers
Startup: $40 / month – Up to 2 users, 10 active projects, unlimited reviewers
Agency: $80 / month – Up to 5 users, 15 active projects, unlimited reviewers
Corporate: $160 / month – Up to 10 users, 30 active projects, unlimited reviewers
Groups, Layers and Multi-item edit

Prototyping done right!

We are excited to announce a complete revamp of our layers and groups' functionality. We've re-engineered layers and groups from ground up to provide seamless and intuitive design and prototyping functionality.

Groups and nested groups support

Multi-item edit

New layers UI
$99 one-time purchase.
$20/month subscription.
Animated Transitions

Use the Transition Designer to create your own animations.

Built-in transitions that mirror iOS or Android animations.

Gestures

Use taps, or direct-manipulation swipe gestures to activate links.

Just taps.

Sharing

Send Flinto files by email, AirDrop or whatever else.

Convenient install link sent through email or SMS.

Preview

View prototypes on the Mac or our free iOS viewer app.

View prototypes on the Web or on-device.

Scrolling

Customizable scroll groups provide maximum flexibility.

Upload tall screens to scroll vertically. Fixed headers too.

Import

Use our Sketch plugin or drag and drop assets from any app.

Drag and drop flattened screens designed in any app.
Free Trial or $99
A prototype built on this prototyping tool is an open source prototyping framework and gives instant feedback when at work.
FREE Prototyping Tool
It allows the user to create collaborative and interactive wireframes of the app be it on the tablet, desktop and browser.
$9.99 app
Composite is a brand new way of creating interactive prototypes. It automatically connects to your Photoshop® documents and converts your mockups into interactive prototypes in seconds. No need to export images or maintain tons of hotspots.
A Single User License – $89
A Volume License: 2 -220 users, $178.00- $9,790.00
Unleash Your Creativity!

Balsamiq Mockups is a rapid wireframing tool that helps you Work Faster & Smarter. It reproduces the experience of sketching on a whiteboard, but using a computer.

Making mockups is fast. You'll generate more ideas, so you can throw out the bad ones and discover the best solutions.
Mac>> Standard :$99.99
Mac>> Pro $199.99
iOS>> Standard: $49.99
iOS>> Pro $99.98
OmniGraffle is for creating precise, beautiful graphics. Like website wireframes, an electrical system design, a family tree, or mapping out software classes. For artists, designers, casual data-mappers, and everyone in-between.
FREE: 2 Projects 1 Member
$10 BASIC: 10 Projects 3 Members 
$25 PRO: Unlimited Projects Unlimited Members 
POP makes it easy to dive in and start building your app prototype right away. Tons of features to build your prototype the way you want, including import tools, links, and transitions. You can upload your mockups from mobile and edit on your desktop with bigger screen. Every change you make can be showed on different devices simultaneously so you can discuss with your team by commenting on the mockup anytime.
PROFESSIONAL
$ 19 Per user/month  billed annually
$29 month-to-month
Everything you'll ever need in a prototyping tool

Justinmind allows you to prototype faster and better with default built-in widgets. These widgets have been specifically designed to fit your iOS or Android app, so your content always looks great.

Every widget library is designed to help you jumpstart your web wireframes. Justinmind includes a handy collection of web buttons, menus, charts, and more that can be used automatically.

Justinmind helps you follow standard guidelines with perfect-fit predesigned cards and patterns for Google Glass apps. Each widget in this library runs smoothly with Justinmind and can be pushed and simulated in a Glass device.
AXURE RP STANDARD
$289 per license
$269 per license for 5+ licenses purchased at one time
AXURE RP PRO
$589 per license
$539 per license for 5+ licenses purchased at one time
Axure RP gives you the wireframing, prototyping and documentation tools needed to make informed design choices, persuade any skeptics, and document your design… and maybe win a few fans along the way. Choose the Standard edition for prototyping or go Pro to add documentation and collaboration features.

From Sketch To Polished

The fidelity your project needs

Quickly create beautiful wireframes with boxes, placeholders, shapes, and text. When you're ready for more visual polish, add color, gradients, and semi-transparent fills, import images, use grids and guides for precise placement, or the many other tools designed to help you work at the right fidelity for your project.
Free – 1 User, 1 Project, Unlimited Screens, Unlimited Reviewers
Starter: $19 – 1 User, 3 Projects, Unlimited Screens, Unlimited Reviewers
Pro: $39 – 1 User, Unlimited Projects, unlimited Screens, Unlimited Reviewers, Wireframe Feature
Team: $74 – 2 Users, Unlimited Projects, unlimited Screens, Unlimited Reviewers, Wireframe Feature, Collaborative Editing
An intuitive UI to make prototyping simple

Just upload your designs, link the screens, and finish off with animations to create your prototype in seconds.

Create low to high fidelity wireframes with ease

Sketch your ideas instantly with pre-set UI elements and a simple drag and drop. Personalize designs and iterate faster by creating your own custom modules for later use

Make great products with your team

Experience seamless collaboration with your team and communicate ideas brilliantly to clients. Keep it private by leaving a tip on a project or go public and share your prototype with everyone.
Free 300 stencils
Standard: 9€ – 10 Active Projects, 1 GB Storage, Unlimited Archived Projects, Unlimited Users
Professional: 19€ – 50 Active Projects, 5 GB Storage, Unlimited Archived Projects, Unlimited Users
Ultimate: 39€ – Unlimited Active Projects, 20 GB Storage, Unlimited Archived Projects, Unlimited Users
Moqups is a nifty HTML5 App used to create wireframes, mockups or UI concepts, prototypes depending on how you like to call them.
Starter $0: 1 project
Personal $16/mo: 20 projects
Professional $35/mo: 50 projects
Team $78/mo: 100+ projects
Build Professional Websites Visually.

Design and launch dynamic, responsive websites. Without writing code.

What's Webflow?

It's a web design tool, flat-file CMS, and hosting platform in one. Check it out.

Design and develop at the same time

Webflow gives you the power to build responsive websites visually. So you just drag, drop, design — and let Webflow take care of the code.
Free open source tool
An open-source GUI prototyping tool that's available for ALL platforms.

Pencil is built for the purpose of providing a free and open-source GUI prototyping tool that people can easily install and use to create mockups in popular desktop platforms.
Free – $9.95 p/month
Where Ideas Take Shape – Create professional-quality Flowcharts, Wireframes, UML diagrams, and more.

Think – You have great ideas, but how do you bring them to reality? Gliffy helps you organize your thoughts.

Draw – Create professional diagrams quickly with our intuitive interface – there's virtually no learning curve when using Gliffy.

Collaborate – No need to buy expensive, OS-specific desktop software. Collaborate with anyone that has access to a web browser.
Basic Free
1 Designer License

1 Project in each App

2 Members per Project

1 GB of Cloud Storage

Project Restrictions
Premium: $14/ month
1 Designer License

Unlimited Projects in all Apps

5 Members per Project

25 GB of Cloud Storage

Priority E-Mail Support
TeamPack: $29/ month
3 Designer Licenses

Addon License is only $14/user

Unlimited Project Members

Multiple Project Administrators

75 GB of Cloud Storage

Centralized License Manager

Advanced Project Permissions
MockFlow is an online Design suite providing collaborative web services for creative designers and usability engineers.
Free tool
Lightweight online tool for creating and sharing mockups (wireframes). Easy, fast and free in use.
Price: Free
"Illustration" or "Pencil" to create a new iPhone Mockup
One user license: Only $99USD
Beautiful, responsive wireframes

Design clean and beautiful wireframes for up to three breakpoints. With a full suite of built-in components, you can get a proof-of-concept to clients in no time. Powerful and easy to use tools are there to help.

Interactive prototypes

Impress everyone in your team and your clients with powerful interactions. From simple page-to-page transitions to advanced animations, everything is only a few clicks away.

Free online viewer

FlairBuilder's free online viewer lets you easily share your projects with anyone. Open prototypes on your targeted devices and share them with your team in minutes.
15-day free trial
GROUP $14/month* – 2 Projects, 10 Collaborators
TEAM $28/month* – 5 Projects, Unlimited Collaborators
AGENCY $54/month* – 20 Projects, Unlimited Collaborators
Wireframing and prototyping with webbased HotGloo. Create interactive, responsive wireframes for web and mobile.
$13-$63 per month
Justproto creates prototypes of network and desktop applications

JustProto helps users manage information flow. This makes the whole process of projecting much simpler. Each and every application being created, no matter what its size, is described in detail on one, dedicated page. All corrections and comments are introduced in real time. In this way each person taking part in the project, and given access, can log in on any computer and be up to date with work progress at any time. File manager, immediate preview, simple masters, text editor allow you to synchronize every action and to control the project schedule well. And that means having control over time. Owing to that, you can minimize costs of the project.

JustProto allows graphic design users to present your remarks/guidelines, instead of describing them with words.
STARTER: $12/m or $ 14.40 month-to-month, 2 active projects, Email support
STANDARD: $25/mo or $ 30 month-to-month, 8 active projects, Email support
PREMIUM: $55/mo or $ 66 month-to-month, 30 active projects, Email support, Telephone support
PLATINUM: $175/mo or $ 210 month-to-month, 100 active projects, Email support, Telephone support
Pidoco is software that lets you quickly create click-through wireframes and fully interactive UX prototypes.
Small and large companies in over 50 countries trust us.
$600-$999
Create professional diagrams to simplify complex information with updated shapes, collaboration tools, and data-linked diagrams.
FREE : Online use of 1 project, limited to 5 wireframe pages.
PRICING PLANS: Affordable plans starting from US $15 per month.
iPlotz allows you to rapidly create clickable, navigable mockups and wireframes for prototyping websites and software applications.

Create a project, add wireframe pages with design components and discuss your creations with others.
£17.15/month as part of Adobe Creative Cloud
Photoshop is part of Creative Cloud and comes with Adobe CreativeSync, so your assets are always at your fingertips right when you need them. CreativeSync powers your Creative Cloud Libraries and Adobe Stock, and it connects your mobile and desktop apps.
Free 30 days trial
Standard: $29 / month Per Editor – 1 Editor (additional users may be added), No Reviewers, Unlimited Projects, 1GB Storage per Editor, Stencil Library Access
Professional: $49 / month Per Editor – 1 Editor (additional users may be added), 10 Reviewers per Project, Unlimited Projects, 2GB Storage per Editor, Stencil Library Access
Business: $59 / month Per Editor – 1 Editor (additional users may be added), Unlimited Reviewers, Unlimited Projects, 5GB Storage per Editor, Stencil Library Access
Design Interactive Website, App and Mobile Prototypes and Wireframes with ProtoShare.

Join the thousands of users building better websites, software and mobile apps using ProtoShare, and saving countless hours of pointless rework.

ProtoShare is an easy-to-use, collaborative prototyping tool that helps teams visualize requirements with website wireframes and interactive software and mobile prototypes while working together in real-time. Start your trial right now, no credit card required.
Basic: Free
PLUS: USD24.99 per year
PREMIUM: USD49.99 per year
Penultimate is the award-winning digital handwriting app for iPad that combines the natural experience of pen and paper with power of Evernote's sync and search features. Lose the paper, keep the handwriting.
SOLO: $15/month or $99/year – 1 user, Unlimited projects, Unlimited revisions, PDF/PNG export
TRIO: $39/month or $390/year – 3 users, Unlimited projects, Unlimited revisions, PDF/PNG export
ENTERPRISE: $99/month or $990/year – Unlimited users, Unlimited projects, Unlimited revisions, PDF/PNG export
A simple wireframing tool that doesn't get in your way. Create and share simple wireframes of websites and mobile apps.
$85 / mo, Unlimited projects
$40 / mo, 25 projects
$20 / mo, 10 projects
$9 / mo, 2 projects
Mock up an application and show what's important: the idea, the information, the interaction.

Drag and drop UI elements to the page, then rearrange and resize. Go from idea to mockup in minutes.

Link multiple mockups together and preview them interactively to get a feel for the flow of your application.

Share a link, and your clients and teammates can edit with you in real time. No more emailing images back and forth.
FREE – 2 Projects, Unlimited Users, 24/7 Unlimited Support. Dropbox Integration, Design Revision, Feedback Export, Screen Export as zip, Feedback, Live Notification, Quick Design Comparison, Template, Embed as iFram
$9.99/ per month – Unlimited Projects, Unlimited Users,24/7 Unlimited Support. Dropbox Integration, Design Revision, Feedback Export, Screen Export as zip, Feedback, Live Notification, Quick Design Comparison, Template, Embed as iFram
Share, Annotate and Get Valuable Feedback Faster

Every image has a story, tell your story with concept.ly

PRECISE FEEDBACK

Point anywhere on the screen, mark area and provide comments. Makes it lot easier to get feedback.

WEB & MOBILE PROTOTYPING

Present your prototypes directly on web and mobile devices.

IMAGES TO CLICKABLE PROTOTYPES

Making clickable prototypes for mobile & Web from static images that do the job well, save valuable coding time

SPEND LESS TIME TO COMMUNICATE VISION

Create your device-optimized vision in minutes that look so real. Get images, link and get design feedback in minutes.

LIVE NOTIFICATIONS

Never miss any feedback, live notifications keep you on top of every project's collaboration.

EMBED IFRAME

Embed your design screens as iFrame in blog or anywhere on web.
Free open source
Wirefy was created as a tool to help web designers and developers create fast, manageable wireframes. It helps to speed up the journey between sketches and final deliverables. Like the web, it is in constant iteration. This requires a simple workflow and a well-defined collection of atomic elements so that new UIs can be quickly pulled together.

It is our belief that we aren't building pages but rather systems of components. This is why Wirefy has been built to be as flexible and comprehensive as it possible can be. We are giving you the foundation layer to build on. You can style, add or remove components as you see fit.

Our goal is to help you make smarter UX decisions by focusing on the content first rather than the subjective design decisions. With a bit of base knowledge of HTML and CSS, you can start building flexible wireframes without the headache of working through countless calculations.

Creating static wireframes can be great but sometimes clients just don't understand how they function or change based on various devices. Building functional wireframes will help you communicate with clients better and work as a foundation for your fluid designs without losing sight of the importance of the content.

Use Wirefy to build prototypes quickly, then without starting from scratch implement your Wirefy foundation into any additional framework or CMS system for a fully designed deliverable.
Single-User License: $99 /license
Multi-User Licenses: $89 /license
WireframeSketcher is a wireframing tool that helps designers, developers and product managers quickly create wireframes, mockups and prototypes for desktop, web and mobile applications. It's a desktop app and a plug-in for any Eclipse IDE.

Mockup anything

Mockup your website, desktop and mobile applications. Get Android, iPhone, iPad and Windows Phone stencils from Mockups Gallery. Create your own templates, widgets and icons. Everything is vector and looks great at any resolution.

Get results fast

Get results fast and with great effect using wireframe and mockup tool with streamlined, native ui. Focus on what's important with sketchy look. Take advantage of multiple monitors. Position objects quickly with grid snapping and smart guides.

Collaborate effortlessly

Use version control to work with your team. Manage large prototypes with projects. Present your work in full-screen viewer. Email click-through PDFs to your clients, or upload and share wireframes online on our servers. Use same tool on Mac, Windows and Linux.
$35 / month
As an all-round software design tool, Visual Paradigm is famous for its requirements gathering and system modeling supports. Visual Paradigm features an easy-to-use wireframe editor that comes with a rich set of wireframe widgets. You can easily create wireframes for any websites, desktop applications, and even iOS apps and Android apps. Not only does it support drawing wireframes, but also a storyboard feature that lets you connect wireframes to form meaningful, scenario-based storyboards. This makes presentation of screen design ideas much more effective and rewarding.
FREE: 25 sheets, Limited sharing, Export (PNG only)
BUSINESS: $ 15 /MO. Up to 100,000 sheets, User management, Visio import, Security control
PLUS: $ 4.08 /MO. 1,000 sheets, unlimited sharing, All export formats, Revision history
You can easily create mockups for website designs, and even smartphone applications. The free plan will allow you to export the final project only in .PNG format, but I think it's enough for those freelancers who're not working with major clients, and mostly need something to expand their ideas upon. Great set of tools, and functions come integrated in this free wireframing platform, and it's easy to upgrade whenever you're ready.
Free tool
Lumzy is a quick prototyping and mockup tool for software designers and developers. As a mockup tool, you can use it to create a rough sketch of how the final website or application will look. Prototyping extends this by adding events and actions to simulate a working version of your creation, where your client can interact and actually "use" the creation before you've wasted any time writing code.
Unlimited projects $85 / mo
25 projects $40 / mo
10 projects $20 / mo
2 projects $9 / mo
Mockingbird is a web-based beta software based on the Cappuccino framework to create, link together, preview and share wireframes of your website or application.

It's a clean and user-friendly interface, with drag and drop UI, interactive page linking, smart text resizing and the ability to easily share mockups with clients or colleagues with a direct link, make Mockingbird one of the best wireframe tools available.

As it's web-based, it means you can create and share mockups from anywhere. It will be interesting to see just how good Mockingbird is when it comes out of beta and the full version is released.
SimpleDiagrams Version 3 Upgrade $14.00
SimpleDiagrams is a small desktop application that helps you express your ideas quickly and simply with just enough functionality to describe a thought or capture a process. It's built on the Adobe AIR platform, so will run smoothly on Mac, Windows and Linux.

You can drag, drop and size symbols from libraries, add photos and post-notes and export your diagram to PNG.

It may not be a fully-fledged diagramming tool, but because SimpleDiagrams is so basic, you will be creating wireframes or diagrams within minutes.
SOLO $63.00 / year 
PREMIUM LIGHT $121.00 / year 
PREMIUM PRO $243.00 / year 
TEAM PRO $891.00 / year 
Make, share, validate, collaborate and simply create with our convenient prototyping solution. Use our constantly growing samples gallery, to give your ideas more details in much shorter time. No matter how difficult is your software, how fancy is your web-site or how innovative is your mobile app, mockupbuilder will dramatically reduce time spent on wireframe creation and prototyping.
Free: All mockup features, Three projects maximum, For non-commercial use only
Pro: $15 USD monthly. All mockup features, Unlimited number of projects, Offline support
ProPlus: $25 USD monthly per user. All mockup features, Unlimited number of projects, Offline support, Shared workspace for multiple users
A completely free prototyping tool for personal use with all mockup features you can get your hands on. You must subscribe to the application if you are doing commercial projects and its worth every penny. Project template can be chosen regarding the type of mockup you are trying to build. Everything from mobile app design to website design is possible with this online web application.

Beautiful hand drawn sketches of website elements can be found here as well. Sharing a link of the mockup or exporting to PDF and PNG from the project list page can be done easily. Once your wireframe design is complete you can prototype the whole thing as required in a suitable mobile device which i think will surely impress you.
Free $0/mo : 1 Project
Simple $5/mo: 5 projects
Freelancer $15/mo:  15 projects
Super $25/mo: 25 projects
Deluxe $50/mo: 50 projects
             Jumpchart takes the pain out of website planning.

Jumpchart gets all of your website development project's stakeholders onto the same page. Everyone on your team will feel better when they know they have a single place to go to for all their questions, and collaboration.