FREE with Creative Common CC-BY license
Template Kit for UX Designer
Simplify your workflows and optimize your daily routines with our collection of 32 templates for UX Designer.

32 Templates
A kit of 32 templates ready to use for your digital projects related to UX Design. From interviews to empathy maps, to personas, HMW, and many others.

Fully editable
Made with Sketch, AdobeXD and Figma, our templates are fully editable. We release them for free with the Creative Common CC-BY license.

01 Empathy Maps
02 Personas
03 JTBD Canvas
04 Hypothesis Testing Canvas
05 Ux Kanban Board
06 Interview Plan
07 Interview Script Planner
08 Digital Recording Form
09 Contextual inquiry Plan
10 Contextual inquiry Report
11 Diary Study Planning
12 Diary Study Questionnaire
13 Diary Study Day Report
14 Expert Interview Canvas
15 Emotional Journey Map
16 AEIOU Worksheet
17 Storyboarding Canvas
18 Content audit Worksheet
19 Concept testing plan
20 Usability report
21 Usability report scorecard
22 Brand pitch worksheet
23 Stakeholder Map
24 KPI Tracker
25 How Might We Canvas
26 Crazy 8's Canvas
27 Usability Test Plan
28 User story worksheet
29 NPS Questionnaire
30 NPS Worksheet
31 System Usability Scale Test Template
32 System Usability Scale Score Analyzer
Everything you need to work as a UX Designer
These templates help you to work on different areas of User Experience Design:
User Research
Interaction Design
Information Architecture
UX Strategy
Testing
Are you interested in learning more about how to use all of these techniques?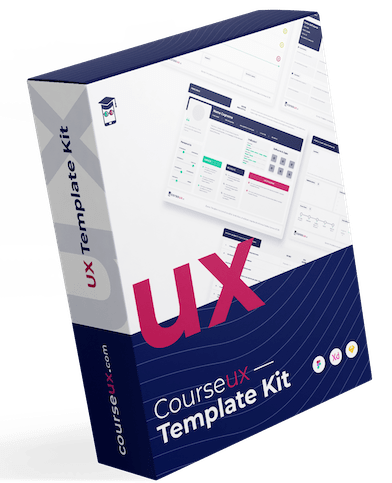 Fill the form and get the FREE UX Template Kit