Experts in online education with over 2000 students!
Learn how to design
great experiences.
Become UX Designer!
Paid internship guaranteed!
Get certified and start a career with the first UX/UI Design course with unlimited mentor support, focused on Mobile and E-commerce, 100% online, on-demand, and with no expiry date and extra costs.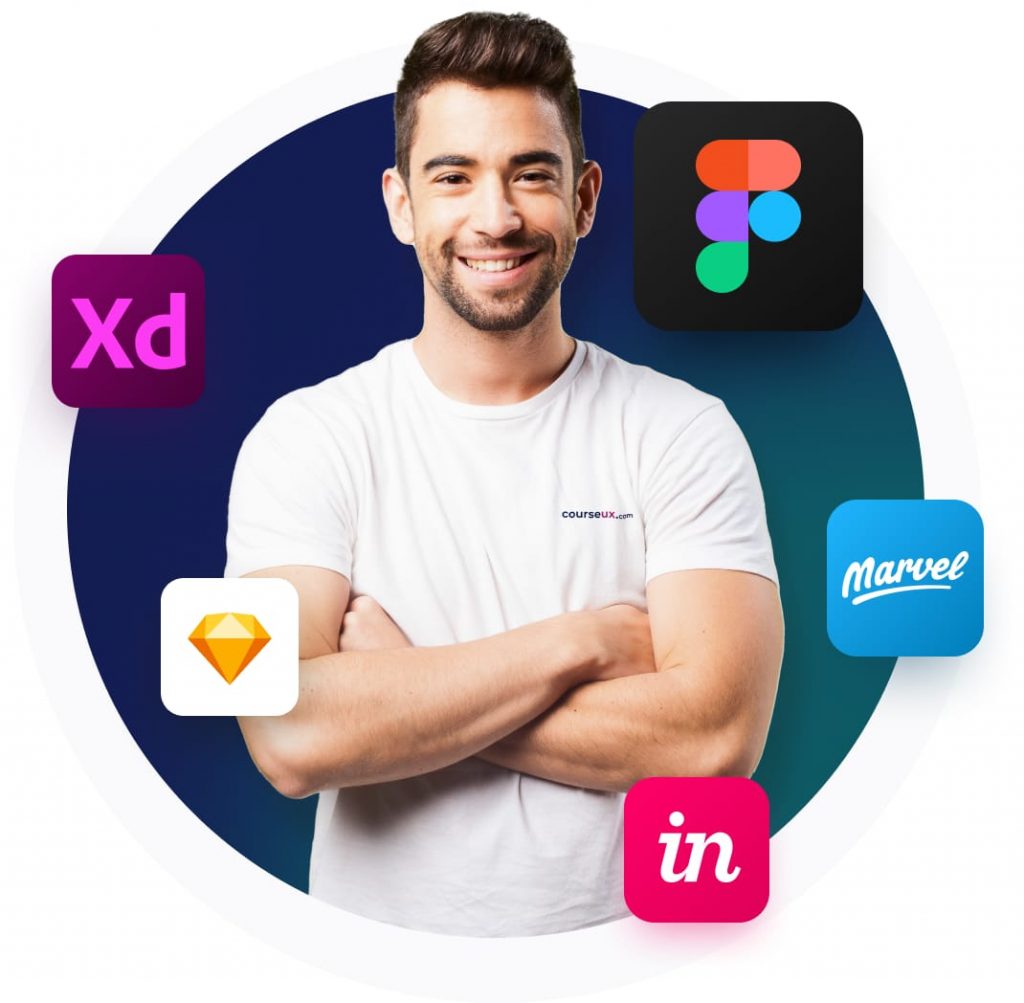 Patented teaching method
Why choose Courseux.com
Lots of practice. Mentors and Professors 24/7. All On-demand 100% Online. Without Deadlines or Extra Costs.
Create your project
You will design an actual project from scratch, a site or an app, or a business project, which you can put in your portfolio (essential for finding work). Check out our student projects.
UX Certified
If you pass all the exams, you will receive a quality certificate for your UX Design studies signed and guaranteed by your mentor and our company.
Paid internship guaranteed
At the end of the course, we will help you with building your online portfolio and you will start an internship in one of our partnered UX Studios.
Exclusive community
In addition to the course, you will also have access to the private and exclusive UX community, meeting all the mentors and partners.
Become UX Designer
You can't find anything better than this
You can choose the best course for you
Become UX Designer
Why become a UX Designer?
Designing digital experiences accessible to everyone is one of the main challenges in the world today.
Among the most requested professionals, excellent pay!
UX Designer was rated as one of the best 10 jobs in America and Europe in 2019.
Salaries are really competitive. Junior UX Designer can earn as much as 32K in Europe and 60K in the US per year, while Senior UX Designers can earn as much as 85K in Europe and 150K in the US.
Work remotely!
Another great thing about being a UX designer: you will have the opportunity to work remotely and for all the company types like multinationals, startups, agencies, or even freelancing.
UX Design as a key to success.
According to a study conducted by the Design Management Institute: Apple, Coca-Cola, Nike, IBM, Starbucks, Pinterest, and Airbnb have made the user experience the secret of their success.
Lots of job offers.
In a recent survey conducted by Adobe, 87% of hiring managers said that getting more UX design talent onboard is the number one priority for their organization. In fact, 73% of hiring managers plan to double the number of UX designers in their organization over the next 5 years.
International Certificate
Get Certified as a UX Designer
You can choose the best course for you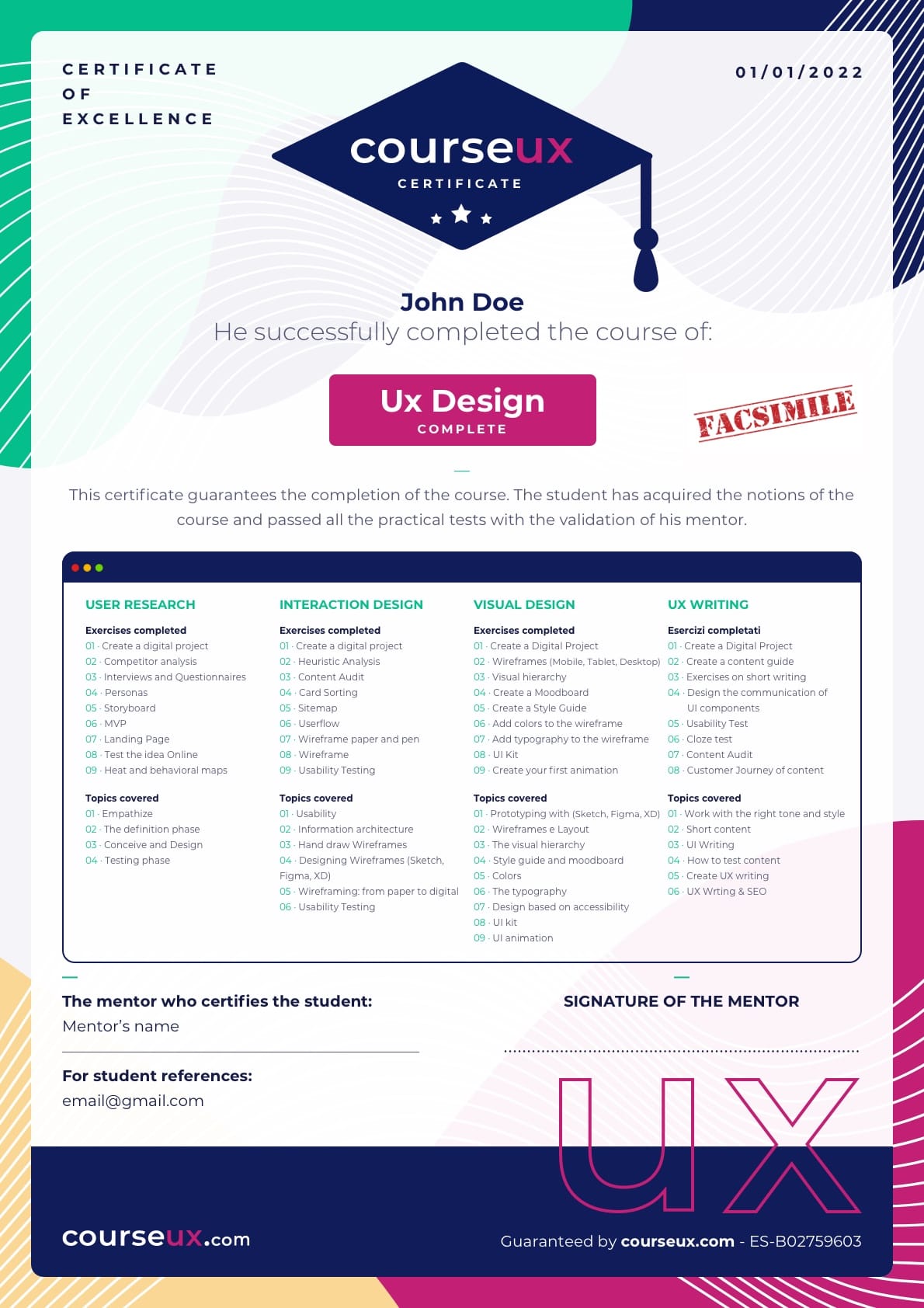 International Certification
The UX Designer certification offered by our company carries global recognition and holds equal legal and professional standing to certifications awarded by top-tier online courses and master's programs.
Mentor's Reference
One of the significant benefits is having a direct reference from the mentor, who is dedicated to ensuring your certification and providing references and recommendations for job interviews.
Emphasis on Quality
The paramount factor to consider is the quality of work produced. While certification may not be mandatory for employment opportunities, an exceptional portfolio and a high standard of work achieved during your academic tenure are indispensable.
Important differences between us and other online courses
Why you should choose us and not the other courses?
5 years of online teaching with more than 2000 students!
More than 50 companies hiring our students
Companies that train employees with CourseUX.com
We are also world leaders in corporate training in the field of UX/UI Design



Get the 32 Templates for UX Designer for FREE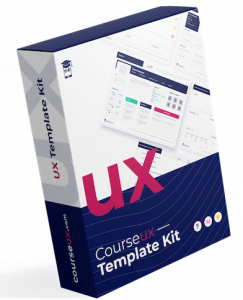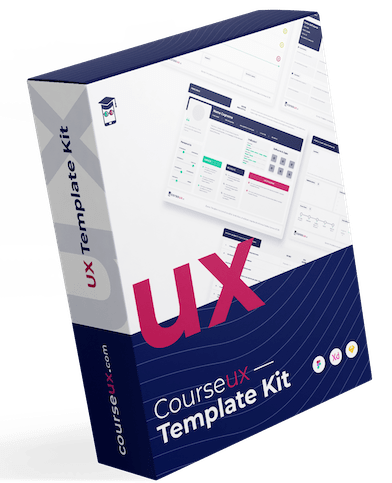 Frequently Asked Questions
Is the course online only?
Yes, all the material is always online and available to you forever.
Best price
This is the best course online at the moment in terms of quality and price.
A detailed program, over 400 hours of written lessons, videos and tutorials accessible immediately after registration, a mentor with years of international experience, always available (unlimited calls!).
You will not find any online courses, with a program like ours, at the same price.
Can I get the program for free?
You can start a free trial, have a call with a mentor and decide if you want to continue learning with us!
Are these courses good for you?
Our courses are made for professionals who want to approach the world of online design, for students who want to start a career regarding the digital aspects of online sales and communication.
And also for designers looking for an update of their skills who want to learn the techniques and the UX method and getting feedback from our mentors.
What are the requirements to access?
You need to have a good level in written and spoken English, a computer, (Mac or PC) and an internet connection.
How long will it take to finish the course?
This depends on how long you can spend on it. There are full-time and part-time students.
We estimate around 8-10 weeks on average for each course among our students. About 3-4 months for the bundle course.
Get certified
At the end of the course, if all the exercises are approved by your mentor, you will receive a certificate that will guarantee your competence. In addition to our signature there will also be that of the mentor who will also be available for telephone and email references during your job interviews.